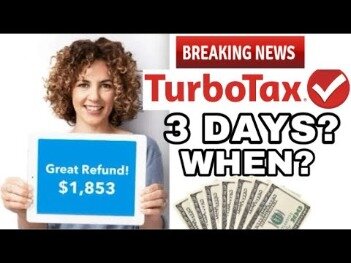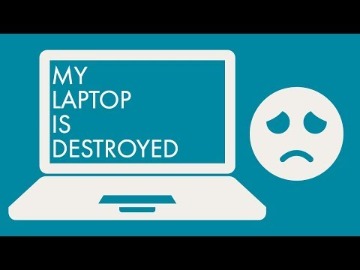 They discussed Leah's accounting career at Purple Wave and some of the unique accounting challenges faced when running an auction site. Gary Bolinger writes in Accounting Today that "the 150-hour rule is not the problem" and recommends that a solution to the talent shortage is "partners need to share the wealth" by increasing starting salaries. View all the reviews in one place instead of visiting each platform individually and use this information to decide whether this podcast is worth pitching as a guest or sponsor. Our systems scan a variety of public sources including the podcast's official website, RSS feed, and email databases to provide you with a trustworthy source of podcast contact information. We also have our own research team on-hand to manually find email addresses if you can't find exactly what you're looking for.
Chad Davis, CPA, CMA, co-founder and partner of LiveCA joins us for a live interview at #Xerocon New Orleans. He describes the joys of RV living, what it's like to have a remote firm, and offering no-code automation services to clients. Don't worry we have you covered with this short 20 minute recording from the show! Want to learn what apps and tech other accountants are using to serve them best?
Blake Oliver, CPA
Share documents with colleagues, edit in real-time then send to external parties for review. We're on a mission to empower you to get the most out of your workday with a simple (but powerful!), intuitive platform to solve all your document and storage needs — one your colleagues and customers actually enjoy using. Consistent small changes are adding up.Listen as Serena shares her personal finance journey. After the sale, I served as Director of Technology and Marketing for Aprio Cloud, then as a Manager in the Outsourced Finance & Accounting division of the Consulting practice at Armanino LLP, the largest California-based CPA & Consulting firm and a top 25 firm nationwide.
Then, after the break, we share the highlights from Sage Intacct Advantage, as well as news about a ransomware attack on Billtrust, a study that says female CEOs and CFOs generate greater profits, a story about EY's cringeworthy instructions on how women should behave in the firm, and more. "AI changes everything" — that was one of the themes of the Sage Intacct Advantage conference this fall. To discuss what that means for the Intacct product, we're joined by Aaron Harris, CTO of Sage , Brendan Woods, founder and CEO of AutoEntry , and Dan Miller, VP of Product for Sage Intacct. Listen in to learn about how Sage Intacct is applying AI to build what they call the "Intelligent GL" enabling continuous accounting and perhaps even someday eliminating the financial close. Claudell was nowhere to be found at QuickBooks Connect 2019, but we discovered a real-life QuickBooks Live bookkeeper – Pam Bingham EA, founder of PB Tax and Accounting Services!
Transform #5: From Cashier to Director of Accounting
We discuss David's investigation of Visor, which did NOT have a great busy season. In other news, Zoom is about to go public, online tax filing is on the rise, Pilot raised $40 million, Eide Bailly is acquiring a data analytics service, the IRS released a plan to modernize its computer systems, and we wonder if the CPA license is loosing its luster. Blake crunches the numbers and figures that if Intuit meets its publicly stated goals, QuickBooks Live will likely be a $60 million per year accounting firm by 2020, (depending on whether or not you'd call an on-demand bookkeeping service an accounting firm, of course).
David reports on IRS plans to spend $291 million on technology upgrades and why some lawyers are dropping the billable hour. Blake shares takeaways from FloQast's 2018 Cloud Accounting Survey and the recent Cloud Accounting Roundtable in Culver City. Ed Kless joins the podcast to talk about how he's managed to thrive as a "business iconoclast" in a corporate environment, why he is a Libertarian, why timesheets are a total scam, and how his musical theater background has helped him succeed both on and off stage.
SuiteFiles saves us an average of 5hrs per staff member, per week.
"Client Hub is a proud sponsor of the Cloud Accounting podcast. In the week following our first ad we saw nearly a 10% increase in signups for our product and the trend continued with each subsequent ad run." Blake and David do a great job keeping abreast of all the changes in the profession and even more importantly making sure to call out the parts of the profession need to change to stay ahead. With the ever changing technology landscape they help to make sure we are evaluating our process and our technology stack to ensure we use the best of breed. Blake is skeptical about KPMG Australia's move to get into the ERP developer game with Microsoft, and David shares PayPal's acquisition of iZettle and what that means for point of sale options for small businesses.
The purchase journal Accounting Podcast is the #1 accounting and bookkeeping podcast in the world! I'm joined by Amanda Aguillard, David Emmerman, Ryan Watson, and Jay Kimelman of Bluewire Strategy Group. Matt Paff joins the podcast to discuss what he means by his article "Hey Mid-Market, Xero and Intuit are coming!" on Digital First.

Also, a discussion of Intuit's earnings, Avalara's latest AI acquisition, new limits in QuickBooks Online, and more cloud accounting news. We've got a lot of news to keep you occupied this week, including how Shark Tank host, Barbara Corcoran, lost $400K due to invoice scam; Intuit's Q2 Earnings call & plans for Credit Karma; and how high housing costs contribute to the growth of remote work. We'll talk about Intuit partnering with Karbon for practice management, Revolut's plans to revolutionize banking in the United States, the best online banks for businesses, and what's new with QuickBooks Online.
By David Leary & Blake Oliver, CPA
A An invoice will be sent apx 60 days before the record date of your first sponsored episode. Using ChatGPT to audit; accounting salaries on the rise; misclassification of expenses at heart of Trump indictment; church sued for forcing employees to tithe; here's… Track your ranks and reviews from Spotify, Apple Podcasts and more. Jamie Shulman, Co-Founder, Co-CEO at Hubdoc, joins the podcast to talk about Xero's acquisition of Hubdoc, how that came about, what it means for non-Xero users, and what's next for the company.
According to a new pricing page on the QuickBooks website, Intuit is now offering QuickBooks software plus access to "real bookkeepers to help you manage your business" for between $210 and $350 per month. Now QuickBooks customers can "Get valuable insights from unlimited one-on-one conversations with an experienced bookkeeper that knows your business." How does it work? According to the new pricing page, "A QuickBooks Bookkeeper sets up your books via live video chat and is available for you all year long." Blake and David discuss this breaking news and the implications for accountants, bookkeepers, and QuickBooks ProAdvisors.
Down under , Jason Andrew makes the argument that accounting firm partners are essentially franchisees. Up in the great North , Ryan Lazanis blogs about a guy who is probably the most remote cloud accountant in the world. At least he'll hold that title until someone sends us an even better story — Tweet suggestions to @BlakeTOliver and @DavidLeary. Meanwhile, back home our fabulous FASB has simplified GAAP for cloud computing, but manages to use complicated English to describe it .
80% Fewer Podcasts Launched in 2022 Than 2020 – PCMag
80% Fewer Podcasts Launched in 2022 Than 2020.
Posted: Mon, 23 Jan 2023 08:00:00 GMT [source]
Why not let the listeners of The Cloud Accounting Podcast know by running a classified ad? Chris Rose, VP of Business Development at Sage Intacct, joins the podcast to talk about why organizations need to move to the cloud for their ERP, the value of cloud APIs for enabling third party integrations, and the threats and opportunities automation is presenting to the accounting profession. It's the second episode of the podcast 2.0 with my new co-host, David Leary!
CPA Crisis: NASBA CEO Ken Bishop On The 150-Hour Rule & Accounting Talent Crisis
Now you can set up auto-transfer rules to automatically transfer money from one account to another . I'm using it to sweep money from my income accounts into my operating account on a nightly basis. Our systems regularly scour the web to find email addresses and social media links for this podcast. But in the unlikely event that you can't find what you're looking for, our concierge service lets you request our research team to source better contact information for you.
Orders Big Four to separate audit practices by 2024; and Zoom gets into the hardware game with an all-in-one home communications device for $599. Lots of news to cover in this episode, including how before BigCommerce's 200% IPO pop, Intuit offered $1.5 billion for the software company, and why AmEx is in advanced talks to buy SoftBank-backed Kabbage. In addition, employers are wary they could be on the hook for payroll taxes due to Trump's executive order, and accountants want clarity, and Trump advisors urge delisting of U.S.-listed Chinese companies that fail to meet audit standards. Meanwhile, New York is suing the NRA for financial fraud, and more. Join Blake Oliver and David Leary at the intersection of accounting and technology for a weekly news roundup, pl…
Throughly enjoy the range of topics and the depth of conversation. Blake and David's knowledge of the industry and honest options about where we are and we we could go keep me coming back week after week. A We will create an ad-read script and send it to you for review. A A promotional advertisement read after the conclusion of the podcast. A A promotional advertisement read in the middle of the podcast.
The hallmarks of a top-performing CAS practice – Accounting Today
The hallmarks of a top-performing CAS practice.
Posted: Mon, 09 Jan 2023 08:00:00 GMT [source]
He joins the podcast to discuss Quickbooks and the current state of Intuit Pro Advisors. They touch on how QB Live is helping to grow the entire bookkeeping space and the challenges Intuit is facing when building it. Ted explains how tags in QuickBooks Online will allow for chart-of-accounts standardization which will lead to machine learning at scale. Also discussed, recent QBO price changes, the TradeGecko sunset, upcoming Pro Advisor support changes, and some surprising news about #QBConnect.
David discusses some different revenue models, and we also discuss how to know when you've outgrown basic accounting systems, and need to graduate to a more robust accounting system, like Sage Intacct. Our great time at Sage Intacct Advantage 2019 continues, as we take some time to talk with Mariana Antcheva, VP Legal for Sage Intacct. We dive into all things HIPAA, privacy, security, compliance, and some of the newest regulations that may impact accountants and bookkeepers dealing with sensitive client information. Mariana, one of Sage Intacct Advantage's highest-rated speakers, began her legal career in Bulgaria, moved to the States, developing a wide range of expertise and skills in the SaaS and tech sectors revolving around IP strategy, e-commerce, privacy, and compliance. At QuickBooks Connect 2019, we got the chance to bring together three legends of the QuickBooks world. Michelle Long, owner of Long for Success, LLC, Clayton Oates, Founder of QA Business, and Laura Redmond, CEO of Redmond Accounting joined us for a riveting review of, now, six years of QuickBooks Connect.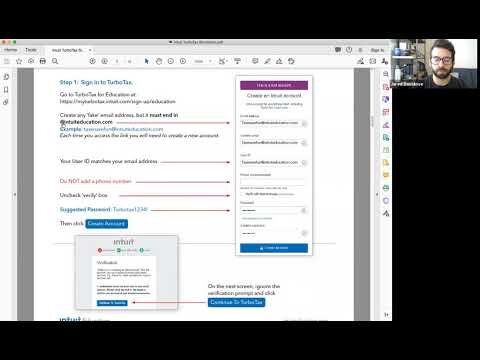 In response, the company took offline a number of CCH products for 3 to 4 days, causing significant disruption to accounting firms, especially midsize and large ones. In other news, a Firm of the Future finalist firm loses a client to QuickBooks Live, the Vermont House voted for a new "cloud tax" that would tax Software-as-a-Service , the Los Angeles City Attorney dues Intuit and H&R Block, and more. We look back from the end of 2019 all the way to 2009 — a decade in which technology changed our lives and the accounting profession.
David shares some exciting news that the firm that bought Blake's cloud bookkeeping startup is itself getting acquired — by a Top 100 CPA firm .
Audio is streamed directly from David Leary & Blake Oliver, CPA servers.
Nayo joined Blake and David for an interview recorded at the second annual Accounting Salon conference in in New Orleans in May 2019.
You'll also learn why Acuity doesn't call their bookkeepers "bookkeepers," and lessons Kenji has learned along the way as Acuity builds out its CAS tech stack.
Founded in 1999, Sage Intacct was one of the earliest cloud accounting applications on the market — and now one of the most successful. That's why David and Blake were eager to sit down at Sage Intacct Advantage with Rob Reid, Chairman Mid-Market Solutions , and Kevin Cumley, Director of the Accountants Program. Paul Giese is an accounting manager in the biotechnology industry and the founder of intheBlk software, a collection of web-based tools for biotech accountants. Paul joins the podcast to talk about the massive change ASC 606 is having on revenue recognition in the biotechnology industry. Under the previous guidance, research firms contracting with large pharmaceutical companies could typically straight-line revenue for a particular contract over the performance obligation period. Now they generally have to recognize revenue using the percentage of completion method.
BNY Mellon, America's oldest bank, is making the leap into the market for Bitcoin. Meanwhile, Tesla has bought $1.5 billion in Bitcoin at the direction of Elon Musk, who says that he expects Tesla to also begin accepting payment in cryptocurrency in the future. It appears that Bitcoin and cryptocurrency are going mainstream. Shehan Chandrasekera, Head of Strategy for Tax at CoinTracker, and Dr. Sean Stein Smith, Assistant Professor at Lehman College, join the podcast to discuss this and more in a wide-ranging cryptocurrency update for the accounting profession. All the news you need to know from Intuit's Investor Day, including the decline of QuickBooks Desktop, the rise of Online and how TurboTax will soon support partnership and S corp business tax filings. We're joined by Hector Garcia, CPA and QuickBooks expert to discuss.
As luck would have it, though, we were able to enlist some perfectly-suited substitutes, Lee Podolsky, and Mary Hambleton, of Breakwater Accounting + Advisory, a firm currently transitioning from the billable hour into a value-pricing model. Our discussion explores some of the benefits and challenges of value pricing for firms, and clients. Michael Ly and Sabrina Parsons joined David and Blake to explain the Small Business Administration's Economic Injury Disaster Loan and Paycheck Protection Program . Michael Ly, is the founder of Reconciled, a remote bookkeeping firm that is currently advising and helping hundreds of small business clients navigate both EIDL and PPP loans. Sabrina Parsons, who is on the board of directors at an SBA lender, Oregon Pacific Bank, has been actively communicating with both the SBA, and the Small Business Development Center this week.
We speak to Joav Bally and Marc Holliday about the importance of data analytics and specifically the new NetSuite Data Warehouse featured at SuiteWorld 2021. The Data Warehouse promises to help NetSuite companies get all of their financial and operational data in one place to generate new insights that were not possible previously. Why taxpayers choose your firm; Will IRS complaints be the latest TikTok trend?
We talk about the changes in the conference itself, as well as across the accounting industry, as a whole, and what each of these legends has planned for the future. Before it could even get started, round two of the Paycheck Protection Program ran into problems with the SBA website failing to handle the deluge of applications from banks both big and small. The blame game intensifies, with private schools joining public companies on Sec.
Ex-Big Four Auditor Explains Massive Audit Failures Chris Vanover, CEO of AuditClub and former audit partner, explains why auditors are set up to fail and how AuditClub is looking to revitalize the audit profession in the United States with a new staffing model. TranscriptThe transcript of this episode is available by clicking on the Transcript tab at the top of this page. Join us for a conversation with Ken Bishop, President and CEO of NASBA, as he shares his insights into the shrinking CPA pipeline.